The newest Gun Shop and Training facility in Cecil County has opened its doors!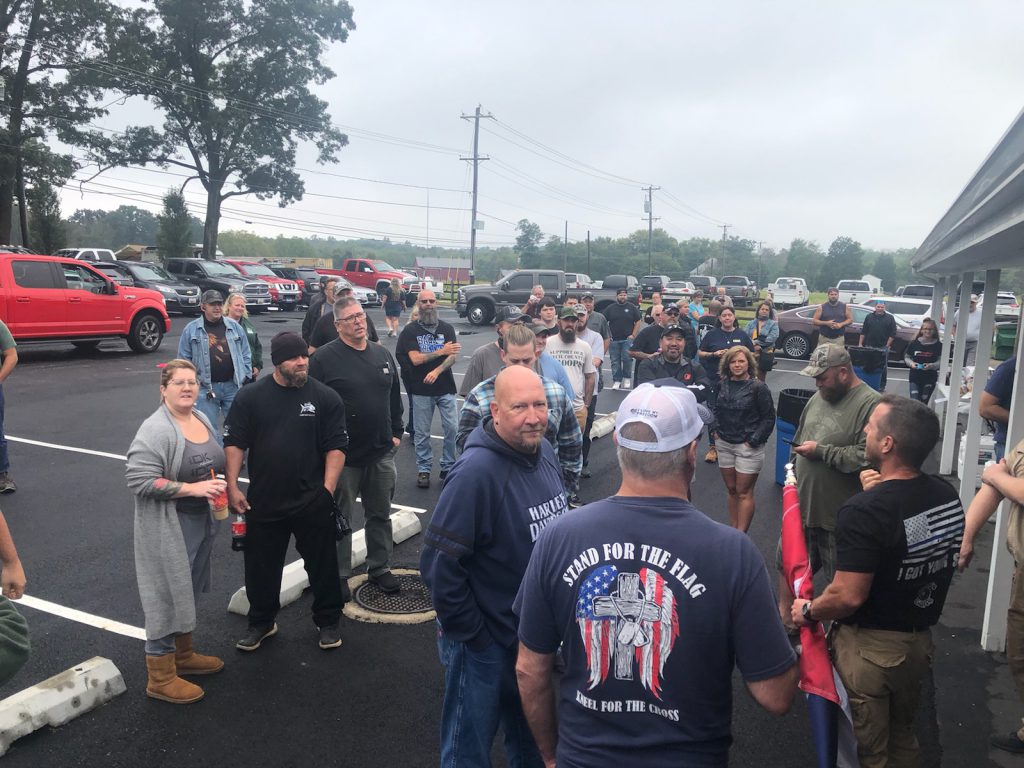 RISING SUN – On September 26th, Tactical Shepherd located on 1573 Theodore Road Rising Sun MD 21911 embraced the crowd of Second Amendment supporters. The community showed up by the masses. Tactical Shepherd worked tirelessly to enforce Covid Restrictions while servicing as many customers as possible. It was impressive.
Tactical Shepherd is a veteran and law enforcement owned and operated company. One staff member stated we are a proud Christian operated business with a mission of providing quality firearms and training to the good citizens of the community. Tactical Shepherd has been offering Maryland HQL (Handgun Qualification License), MD Wear and Carry, Basic and Advanced Level Pistol Training. Utah Wear and Carry is coming soon.
The staff at Tactical Shepherd reported they sold dozens of firearms, nearly 500 boxes of ammunition, hand forged knives, and accessories, Tactical Shepherd merchandise (shirts, mugs, and decals) were flying off the shelves. Tactical Shepherd has also partnered with 1A Fingerprinting and will be offering "Walk In" fingerprinting every Thursday from 3pm – 7pm. 1A Fingerprinting was onsite for a couple hours and processed dozens of fingerprints.
The team stated that they understand firearms are hard to come by so to giveback to the community they are lowering their firearm transfer fees. From now until the end of the of year, transfer fess are just $15 (plus the $10 Maryland State Police Transfer Fee)
The highlight of the evening was a free door prize raffle. Just when you though the day couldn't get any better. After all the guns for the day were sold, great music, awesome vendor food, and just a fun environment, Tactical Shepherd went on Facebook Live to give back to the community. Lucky winners received free ammunition, hand forged knives, a bushel of steamed crabs (from Justin's Seafood) and the 870 Remington Shotgun.
I spoke with the partners Mel Adam, John Lowe, Kenny Porter and Duane Janney. These four men were exhaust but had nothing but remarks gratitude and appreciation for community. John Lowe and Kenny Porter gave a big thumbs up. Duane Janney stated "We encourage the community to follow us on Facebook to see future giveaways, discounts and upcoming inventory." Mel Adam later stated "Tactical Shepherd is hear is stay!"