What is the future of our own political backyard?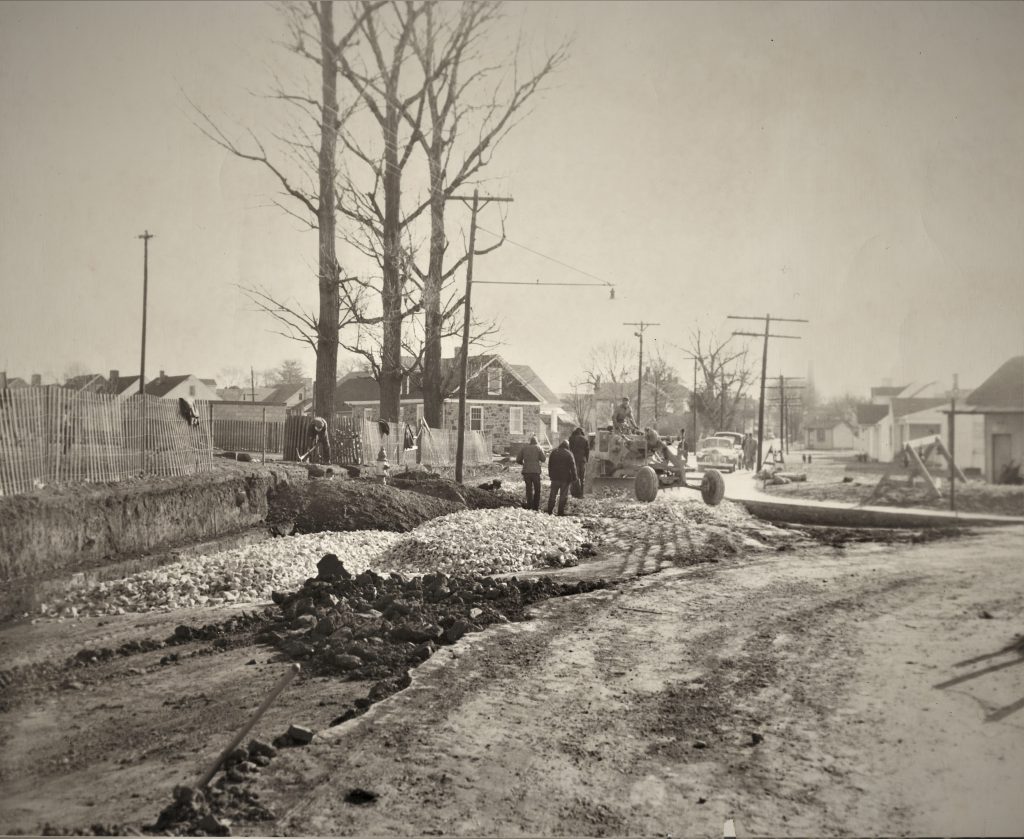 This Christmas, Cecil County once again took its place on the national stage by providing the country with America's Christmas Tree. As the lights are turned off and the decorations are taken down in Rockefeller Center, county residents can take comfort in knowing that in a turbulent time our county was able to provide a token of unity for everyone to gather around. Many of the visitors may not have known where the tree came from or may not have recognized the town of Elkton when they read the name, but no one could miss the beauty and elegance that the America's Christmas Tree provided and the spirit of the holiday that it symbolized.
It may be easy to forget in recent times, but our little community has, throughout its history, routinely played a role in momentous events and occupied positions of national importance. During the Revolutionary War Cecil County was a strategic location for the Royal Navy. In 1777, 300 British ships sailed up the Elk River and off-loaded 15,000 soldiers who set up an encampment in Elkton. In the 1800's Cecil County was a transportation hub with canals and railroads delivering the nation's goods. Throughout the Civil War, Cecil County served as part of a passage for the Underground Railroad. The funeral train of Abraham Lincoln and Robert F. Kennedy passed through Cecil County with groups gathering along its path, most notably at the Elkton train station. The same train route was taken as a pilgrimage by President Obama on the way to his first inauguration. And of course, in the early 1900's Cecil County was the premier wedding destination for the East Coast, resulting in quite a few celebrities finding their way to our wedding chapels.
In addition to pivotal events, Cecil County has been home to many prominent figures. There have been professional musicians, athletes, and entertainers. As well as educators, writers, and luminaries who have all at one point or another called Cecil County home. Our county has produced governors, senators, congressmen, and even a Supreme Court Justice, David Davis. Davis was not only instrumental in getting Abraham Lincoln elected as his campaign manager, but was also single-handedly responsible for the presidency of Rutherford B. Hayes.
It is no wonder then, that residents of Cecil County can tend to transfix their focus on national events. So much so that at times we end up overlooking what is happening in our own back yards (except when our backyards are producing the country's Christmas tree). Our County has undergone a fundamental transformation in the last decade, and it is difficult to stay informed with the rapid changes while also trying to balance a busy work and family schedule. It has been less than a decade since we replaced our Commissioner style of government with a County Charter, upending how our local government functions.
                A new form of government brings new systems and processes and even new authority. To the average person working full-time and trying to provide the best life they can for their children, there isn't time to research what the new administrative details will look like or even the exact limits of power their local government now has. They will continue their lives until an event takes place that alerts to a problem, and rightfully so. Local residents should expect that their elected officials act in their best interest, and anything to the contrary would be a betrayal of the public trust.
                Without engaged citizens, power can easily concentrate in the hands of a select few, and the interests of the connected displace the interest of the County. As other articles have demonstrated, this has manifested locally in the form of the Cecil Business Leaders PAC (CBL PAC). As power centralizes their actions are more easily hidden by ensuring a recurring list of individuals routinely occupy positions on committees, commissions, and administrations. This has a compounding effect as local journalism begins to relay on a small cast of characters, effectively handing over their megaphone to those in charge with power to dispense and interests to protect.
                However, even with nearly limitless funding, a grip on influence, and control of the press, officials become complacent and their words on the campaign trail contrast with their actions in office and soon become so obvious that their true motives become exposed. Nowhere has that been more obvious than with the McCarthy administration. In exposing the actions, connections and administration of Alan McCarthy, County residents had their eyes opened to the kind of corruption plaguing our County.
                Although McCarthy is out of office, his affiliates and those connected to him still hold positions of influence and power, resulting in the corruption and back room deals still taking place. However, one thing that has changed over the last few years is an awakening by the citizens to the culture of corruption that has been pervasive throughout local government. As we close the book on 2021, we encourage all of our readers to perform their due diligence on the municipal and county candidates up for election in 2022. We must demand transparency and hold our elected officials accountable. In 2022 we hope that our County can continue to make a national impact by retaking control of our own backyard.