Alan McCarthy's Illegal Censorship of Constituents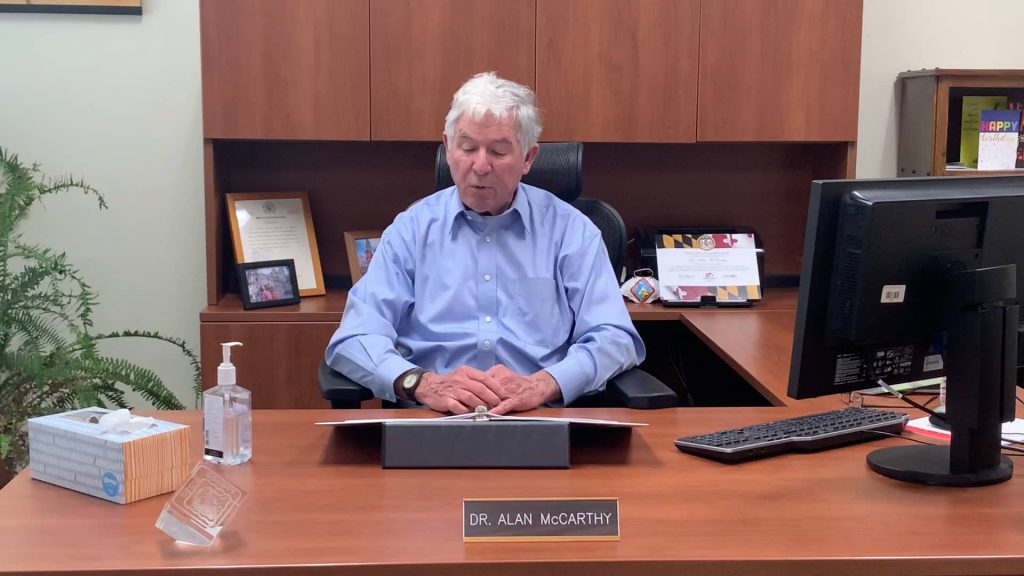 To some, it might seem like no big deal when a post or comment on Social Media gets deleted for any reason. Others might fly in the other direction and claim that their free speech is being suppressed.
But in the case of elected officials, censorship of constituents is illegal to do, be it an official forum or the internet.
In 2018, the ACLU settled a lawsuit against Governor Larry Hogan for $65,000 for deleting comments of constituents on Facebook, meanwhile a federal court ruled that President Donald Trump could not block negative commentators on his Twitter account.
In 2019, the Fourth Circuit Court of Appeals ruled in Davison v Randall that the comments section of a public official's social media account is a public forum and discrimination against contrary opinions is not allowed.
Source: https://www.aclu.org/legal-document/fourth-circuit-court-decision-davison-v-randall
Alan McCarthy, the Executive of Cecil County has adopted the same habit of deleting and blocking accounts from being able to comment on his page, particularly when they comment on his ethics abuses and illegal activities.
Ernie Beck, a citizen recently went viral on Facebook for exposing an anti-Trump message posted on McCarthy's personal Facebook account that runs counter to his claims of being a Trump Republican. Beck today reported with evidence that McCarthy deleted the same comment he made twice before blocking him entirely.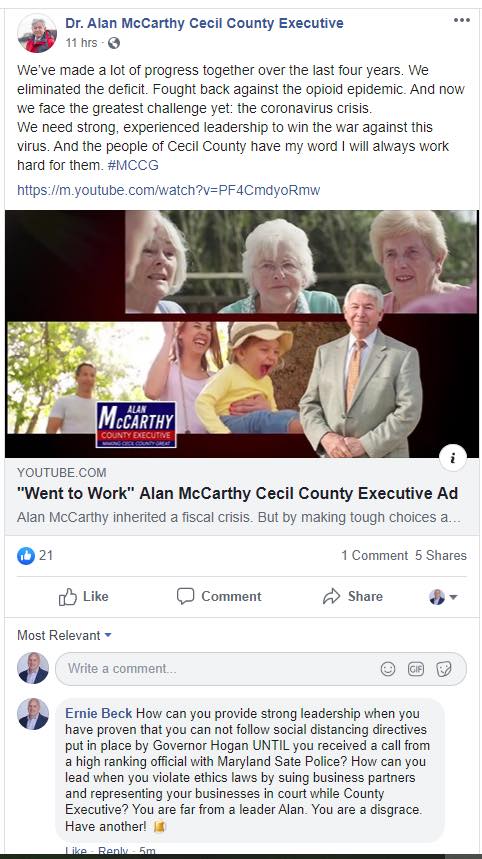 McCarthy has also blocked Republican Central Committee chairman Vincent Sammons and many other residents of Cecil County for calling out his ties to corrupt business leaders and left-wing special interest groups.