McCarthy Lawsuit Fails As Judge Rules in Favor of Danielle Hornberger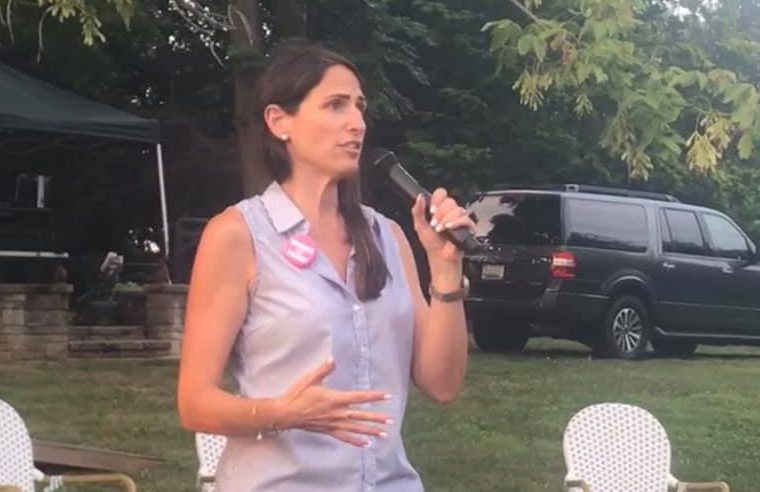 In what could probably be the most predictable move in history, County Executive Incumbent, Alan McCarthy filed a lawsuit against Danielle Hornberger and the Board of Elections in an attempt to claim re-nomination for his office after suffering a devastating defeat last June.
Hornberger's victory was foreshadowed by a Maryland Matters poll illustrating a commanding lead over the other three contenders for the County's highest office. Running on a Pro-Trump ticket alongside councilor Jackie Gregory and Rep. Andy Harris, she took more than 60% of the vote that night. Her victory came despite ten long months of persistent smearing and libelous conduct by Executive McCarthy and his Good Old Boys/Cecil Business Leaders supporters.
The lawsuit, which was filed around the end of July, alleged that Hornberger was not eligible to be on the ballot because the county's department of human resources could not locate Hornberger's financial disclosure form. And they claimed that a fraud had been committed because a replacement had been backdated to last November.
The lawsuit sought an injunction on her candidacy, which in their opinion would make McCarthy the winner as he was runner up in the race. And coinciding with that, several supporters of Alan McCarthy stormed social media spreading disingenuous claims of voter fraud on Hornberger's part along with other slurs.
But apart from creating a negative fracas to discredit her victory, not unlike the claims of Russian interference leveled against President Donald Trump, the lawsuit was without merit. Any hypothetical misconduct would be entirely on the Board of Elections and not the candidate. According to reports, a probe into the Board has been opened up, but unlike our competitors, we will not speculate on what will be found or the outcome.
The facts are also that a financial disclosure form is not necessary to appear on the ballot. The only penalty for not submitting one is a fine. The claims of forgery and fraud also do not stand, as anyone given permission may sign your name to a document, and the Board of Elections has full authority to help people fill out those documents if asked. You also do not have to appear in person to have a document submitted.
Removing Hornberger from the ballot and having the runner up named as the winner is also not within the judicial power; we don't change elections post hoc. That is not how democracy works. At most, McCarthy could have demanded a do-over, in which Hornberger would still be on the ballot and results likely be the same.
And after a court battle likened by some to Perry Mason and comments that her lawyer was unprepared and did not know the facts, Hornberger emerged victorious as the judge ruled in her favor over Executive McCarthy.
Cecil County News will continue to report on the election throughout the coming months.