A Vote for Danielle Hornberger is a Vote for You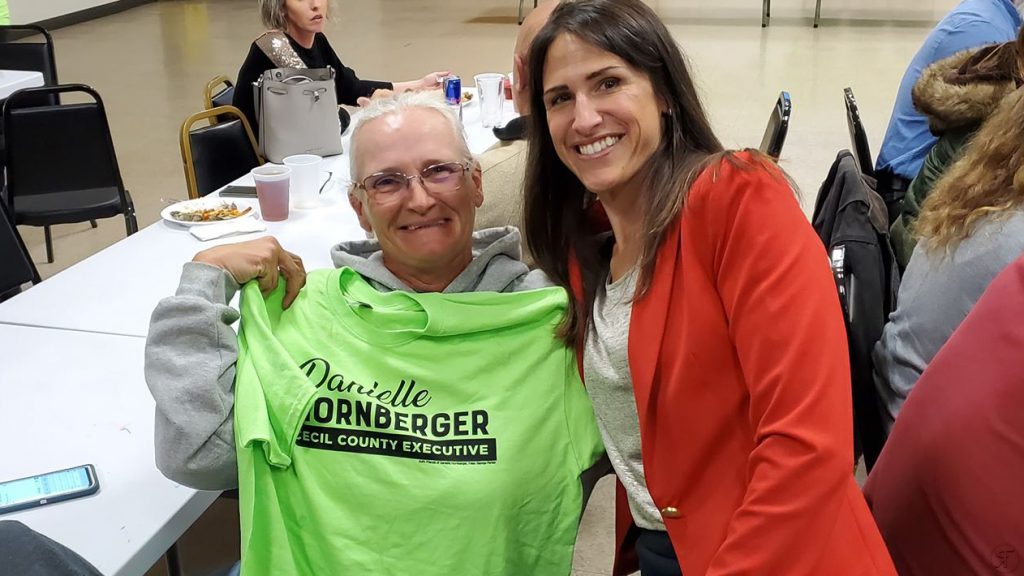 Cecil County's Republican primary inches closer to its end with incumbent Alan McCarthy and frontrunner challenger Danielle Hornberger neck-in-neck according to new polls.
The night of Friday, March 06, 2020, Hornberger hosted a Birthday Bash fundraiser at the American Legion's Perryville branch to celebrate her 39th. The event, described as an evening of good food, drink and conversation included a seafood buffet line and a cash bar, and was attended by many individuals from the community, as well as both current and former elected officials.
Congressman Andy Harris also planned to attend that night but regretfully was unable to make it. However, the congressman did extend his professional endorsement to Danielle Hornberger, who also revealed her selection as a delegate for President Donald Trump's re-election campaign.
But more important than the politicians, commentators and endorsements is the turnout for the event. Dozens of locals from across Cecil County turned out to help the birthday girl celebrate her big day and support her campaign for County Executive.
In the cacophony of conversation and revelry the question, "What makes Danielle Hornberger unique," was spoken. We know her experience as an educator and the County's liaison to Andy Harris, but what sets her apart from the other candidates in this election is what connects her to the seventy-five people who joined in the festivities.
She's just like you, a wife, a mother, a hard worker; a part of the community she wants to serve. Hornberger's campaign is not for her own advancement, but to return the power over Cecil County's future to the people who live here and who right now have to pay for their lives to be disturbed by the multiple development projects being hammered through by the current County Executive.
Her critics (primarily supporters of incumbent Alan McCarthy) attack her as cruel and unfairly as the far-left attacks President Donald Trump. Mockery and vicious criticism are a staple reaction when you dare to speak truth to power and call out their corruption, as blatantly obvious as it may be.
What's important to remember is that when they try to discredit and slander her, every insult and subversive tactic is really aimed toward you, the everyday blue-collar man and woman. These snobby elitists believe they bear the exclusive right to rule over, simply because they view themselves as smarter and inherently better.
That is exactly why the people must stand with Danielle Hornberger. Would you rather support someone who has struggled as you struggle, and would empower us all to help ourselves, rather than pay higher taxes to subsidize our own jobs while being treated as second-class citizens?
The taint in Cecil County's government is as rank and foul as the swamp in Washington, and voting for the same old establishment will not change things. Only an uprising of grassroots conservatives will get the job done. A vote for Danielle is a vote for you. Take back the power to decide what is in your backyard.