Executive McCarthy's Strange Bedfellows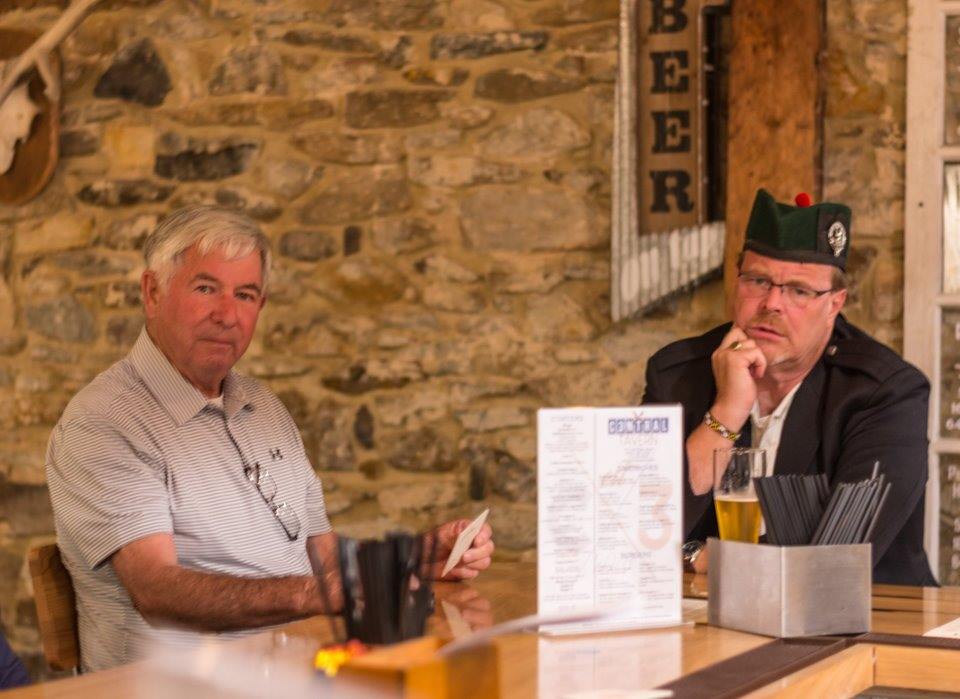 At this point it's common knowledge that Alan Judson McCarthy, our County Executive, flies far away from the Republican flock. Many photos have surfaced of our erstwhile leader in the company of not Republicans, but prominent Democrat figures.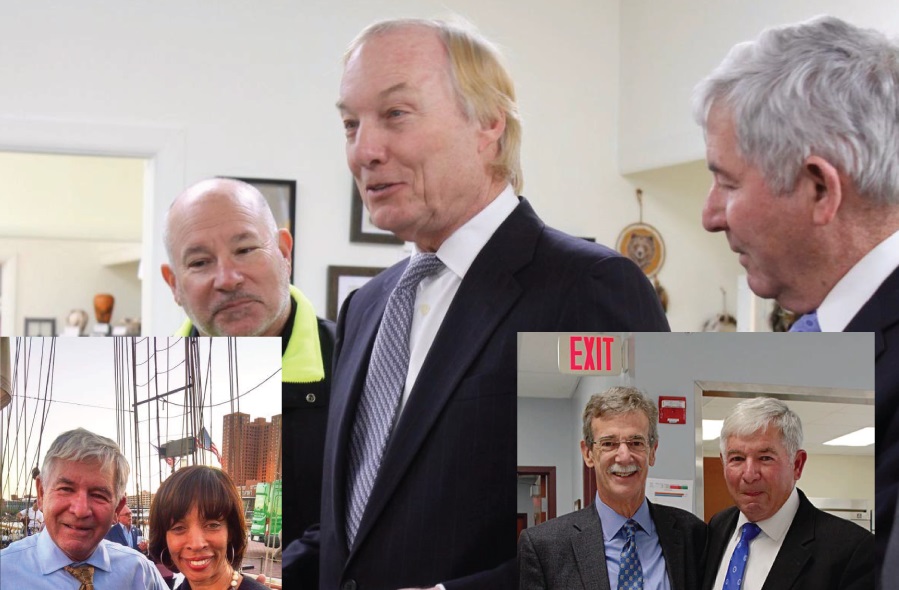 Among these individuals are former Baltimore Mayor Catherine Pugh, Attorney General Brian Frosh, and the vice chairman of the Cecil County Democratic Central Committee, John Dixon.
In addition to palling around with his supposed political rivals, it is publicly posted by https://campaignfinance.maryland.gov that McCarthy donated to the campaign of former Governor Martin O'Malley. He has also received public support from the Project Cecil PAC, which was established on November 13, 2019 and is chaired by none other than John Dixon.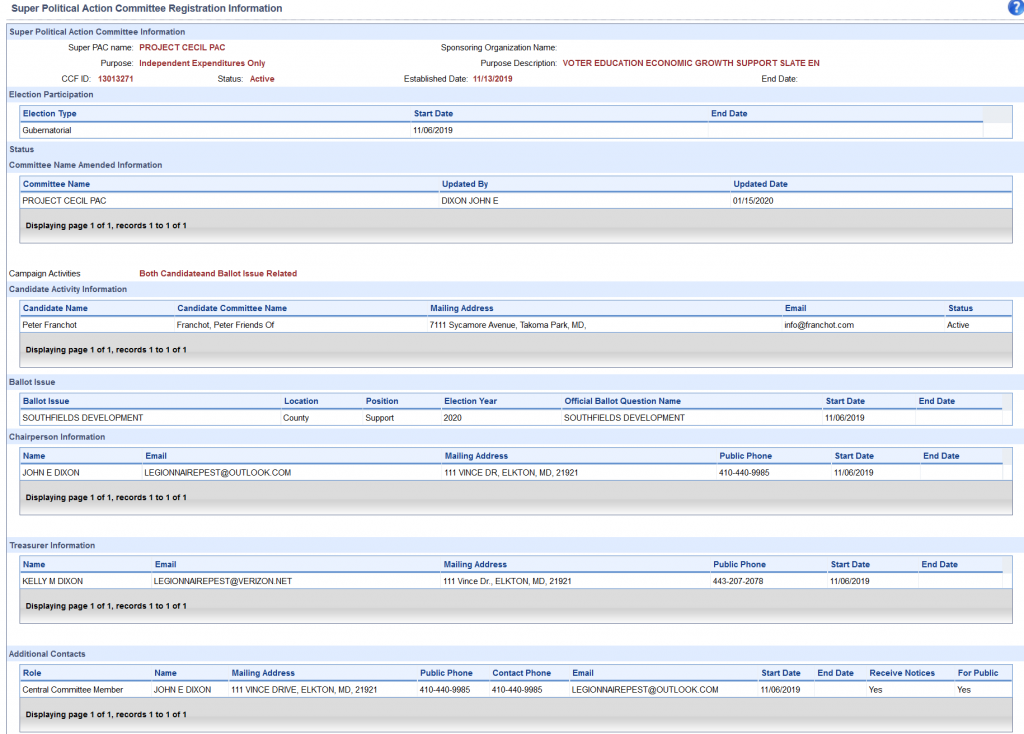 The Project Cecil PAC's purpose is described as voter education and economic growth support. Its ballot issue is the Southfields Development.
On a flier distributed by the PAC, a fundraiser is being held on March 21, 2020 with spotlights on the Southfields Development, as well as the "accomplishments" of the McCarthy Administration.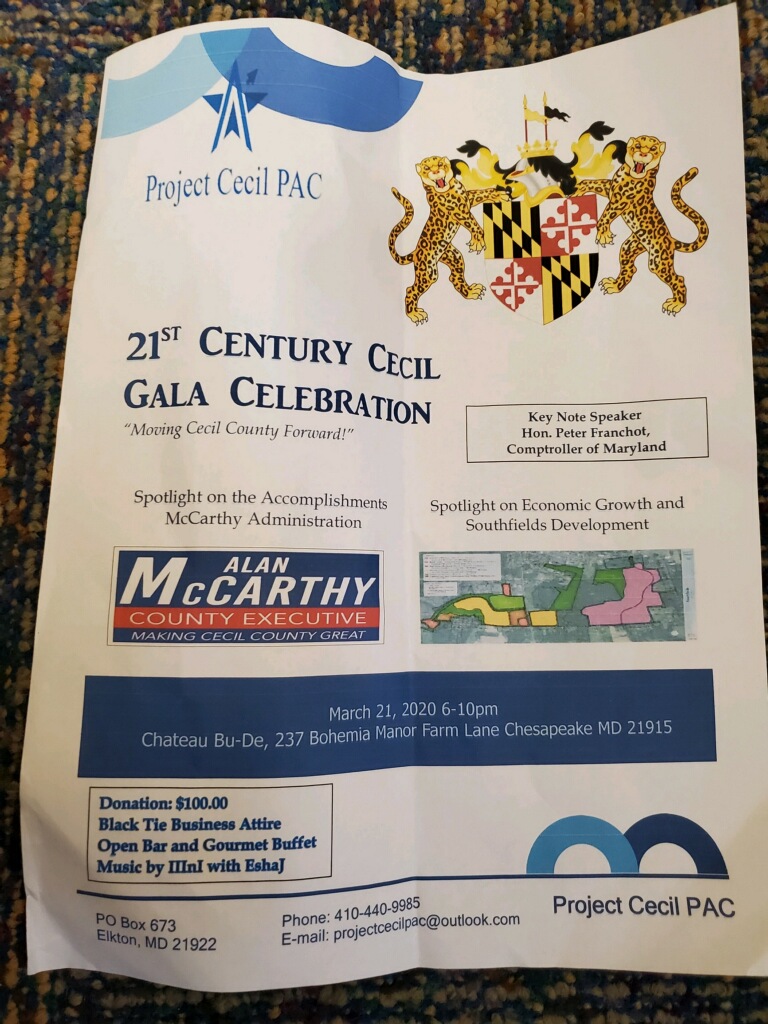 The question at hand is this: why is McCarthy being supported by the Democrats? Their own Central Committee's bylaws parallel their Republican counterpart as it pertains to endorsements. Despite running Cecil County like a Democrat, Alan McCarthy is a Republican on paper. Vice Chair Dixon ought to be prohibited from endorsing a candidate outside of his party.