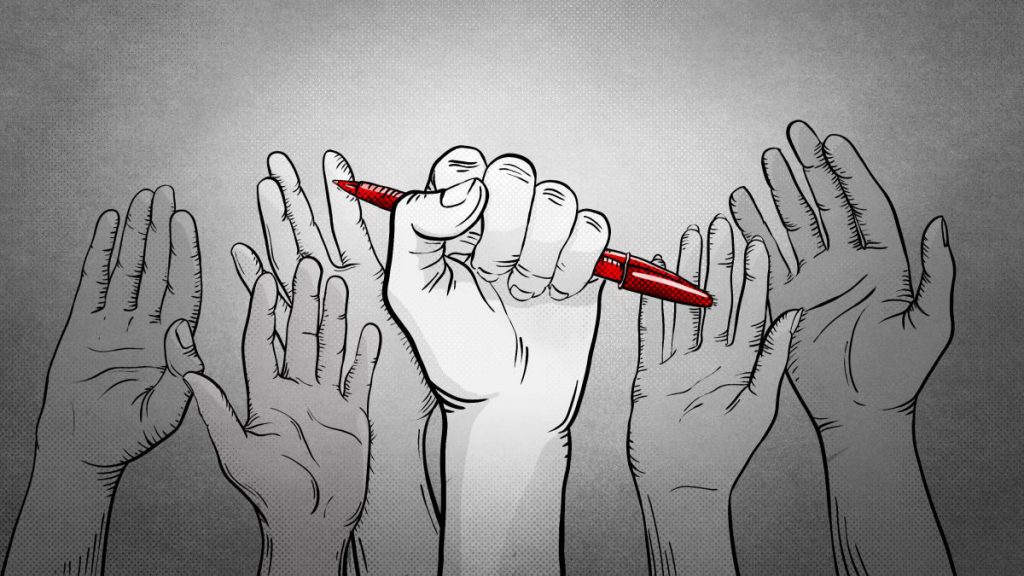 It used to be said that no journalist worth their salt would reveal their sources, but today it is considered mandatory in order for a news article to be credible. The days of Walter Cronkite, the most trusted man in America are long past.
The era of social media is one where everyone is connected; where news and information, true or not, can reach people at great speeds and elicit a response that can either be gracious or harmful. And in too many ways, this has become a tool for predacious elements looking to promote themselves or diminish their rivals.
Such as the times are changing, journalism too must change with them in order to preserve its integrity. News is about reporting the facts and making sure people understand them, not about treating information as a commodity you push for profit, which bequeaths more power over what you say to your sponsors. A truly free press can belong to no one.
Real news must protect its values and not be for sale. Cecil County News believes in a volunteer press; real news for free, and free of corruptive influences.
Your questions posed about who writes the articles for Cecil County News have been seen and noted. Our small staff includes a writer/editor; a very talented individual who offered insight into the value of anonymity, given our tendency to report on public corruption and the backroom deals taking place between county officials and business leaders.
A good example is the case of former Councilor Diana Broomell. Though she is widely regarded with distaste and was ultimately voted out of her seat on the Cecil County Council, much of the ill sentiments toward her and the so called "Anti-Growth Agenda" narrative exist only as a result of the propaganda spewed by friends and supporters of the Cecil Business Leaders PAC. In the past, she reported extensively about public corruption and censorship of information damaging to the corrupt officials. Her other reports addressed the county's drug epidemic, as well as the dangers of charter government. Looking back at the articles from her personal blog, it proves that old adage: hindsight is 2020.
Next to suffer this treatment is local businessman and Chairman of the Cecil County Republican Central Committee, Vincent Sammons. As an outspoken critic of the McCarthy Administration, he has been harassed by County Officials who trespassed on his property without a warrant demanding to inspect his home on suspicion of running an illegal business. This same claim, along with many more lies have been repeated by the Facebook page Cecil County Politics, which is run by Joshua Brown, a member of the Cecil Business Leaders PAC which owns the McCarthy administration.
Much of the same libelous treatment Sammons receives also comes from the liberal news blog Cecil Times. Their editor, Nancy Schwerzler, has a proclivity for using her blog to attack members of the GOP, except for members of the CBL and McCarthy's administration. For them, she conspicuously pulls her punches and focuses her attacks on their opponents, such as the Town of Rising Sun.
For the sake of the truth, state law requires someone operating a business out of their home to have a special exemption, but only if the business in question does business inside the state. VSS Business Solutions does not have any Maryland clients and serves the technical needs of clients in Pennsylvania and Delaware, making his operation perfectly legal due to working out of state. The only demand Maryland has is that Sammons pay his taxes, which he does.
Anonymity protects staff members from any sort of public harassment and slander. In some cases, it may even guard their physical safety should they be called as witnesses if criminal investigations and charges were to follow one of our reports. If one thing is clear, it is that the one ring of business leaders who aim to rule us all will sink to any low in order to destroy anyone who runs counter to their agenda.
Readers still ponder over who we are though, and idea has been proposed to assign pen names to writers as we grow and we begin recruiting new volunteers to write articles and differentiate them, but so far, we're not ready to put that plan into motion.
Much of our position has been explained previously in the article, Watcher of the Watchdogs, which provides a summary on the history of journalism and its punishment as an act of sedition. Statesmen may pay lip service to the merits of a free press, but often those words are hollow and the only press they truly like is the one that pushes their propaganda.
Every article we publish relies on sources of information we provide, such as publicly accessible records such as campaign finance and court documents, or from Freedom of Information Act requests to public officials. We are also willing to and have credited persons who comes to us as a source.
Reach out to us if you have any questions, comments, or concerns, or if you want to be a contributor. We will do our best to reply and address you in a timely manner.
Thank you for reading, Cecil County News