The Problem With Enterprise Zones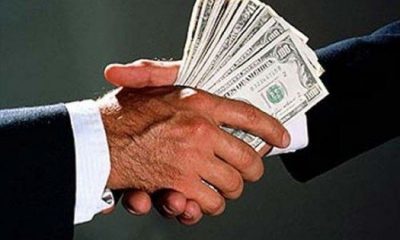 The government of Cecil County is accelerating a vote on a bill that would grow the county's enterprise zones to include 1,788 acres of land along Route 40 in the Elkton, MD area. For many who do not know, an enterprise zone is a range of land where businesses can develop and open shop and take advantage of tax breaks and credits.
Many people tout the commercial successes of enterprise zones, lauding Cecil's status as the second fastest growing county in the state. In the past, the County government has used tax incentives and MEDAFF loans to court companies such as Amazon (Project Melo) and Lidl into setting up shop.
For many, this is considered a good thing. Having big companies such as the aforementioned two, joined with the Great Wolf Lodge and Smithfield certainly provides quite a few job opportunities to county residents. But one must be wary of the negatives of crony capitalism and corporate welfare.
Nearly all of these development projects have been to the benefit of the friends and donors of the County Executive, as well as members of the County Council.
Stewart Properties sold the land that the Amazon warehouse now stands on for $112,000,000.00, significantly more money than the land was purchased for, which was $8,000,000.00. The company used forgivable MEDAFF loans to develop the property for resale.
MEDAFF loans come from the casino revenue that was promised to help the towns and schools, not to help rich developers catch a higher profit from big corporations. While this money is being used for corporate welfare, the property taxes on county residents were raised to pay for spending the casino funds were promised to cover, as well as other vanity projects like the $18,000,000.00 public library being built in North East.
It's worth noting that Stewart donated generously to the McCarthy campaign. So too did David Williams and other members of the Cecil County Business Leaders PAC.
The conflict of interest is too much to ignore, and no one has asked what will happen to these jobs in ten years when the incentives are gone. What is to stop Amazon, Lidl, Smithfield, Great Wolf, and any other business the County bribes into setting up shop from leaving when the breaks are gone and someone else offers them a handout?
More importantly, why do county residents deserve to foot the bill for development through their taxes while their dollars and revenue that was promised to help them are being given to land developers and big corporations? The motion to expedite the vote is a thinly veiled effort to hammer it through and stop resistance.
Whether it is Enterprise Zones, the Master Water and Sewer Plan, every little thing going on in the county paints a bigger picture of Alan McCarthy and his administration steering development in a manner that enriches his benefactors and gives them more power.
After all, Artesian Water was a donor to McCarthy, and after he became Executive he gave them rights to service properties along Route 40 and I-95 (The same regions holding the Enterprise Zones) and went as far as to over-reach his authority and block Rising Sun from expanding its utilities outside of municipal limits and meet the demands of the State and Federal governments.
They did this in order to clinch the business of West Nottingham Academy for Artesian. In addition to that, they will also get to service Great Wolf Lodge which will include a water park.
Everything fits together like a puzzle and the money flows into as few pockets as possible. It begs the question: who is the real power in Cecil County? Is it the people, or McCarthy and the Business Leaders PAC?